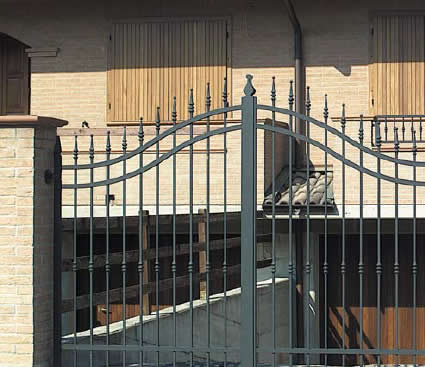 Technological innovation
Technological innovation and a very stylishlook are combined in a single high quality operator. This operator is aimed at residential applications for gates with leaves of up to 1.8 m in length and maximum weight of 250 kg per leaf.
Attractive, futuristic styling
Body in treated, powder painted die-cast aluminium, to provide extra dimensional stability, sturdiness and rigidity. Compact-size, attractive, futuristic styling.
Clean security
Uninterrupted operation is guaranteed in case of a power cut. Can be powered on solar panels and by standard transformers for residential applications. Programmable in line with the new European Standards, offers uninterrupted operation.
Easy to install
Easy mechanical and electrical installation. Available in Master configuration (single leaf) or Slave configuration (required in addition to the Master for two leaves). Uses the innovative BUSnetwork technology for connecting the Master and Slave management units.
746 ER
For sliding gates with max weight of 600 kg
746 ER Z16 for rack applications
746 ER Z20 for rack applications (400 Kg)
746 ER CAT for chain applications
746 ER RF for chain applications with idle transmission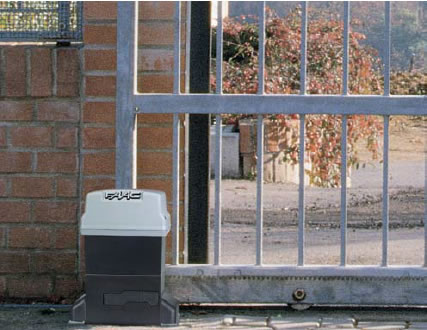 Ideal for residential applications
The control board inside the gearmotor facilitates and speeds up installation, at lower cost. Its compact size makes it ideal for residential applications with gates weighing up to 600 kg.
Totally safe, reliable in all conditions
Safety is guaranteed by the special, adjiustable, oil-bath lubricated anti crushing clutch, and by an intelligent electronic device which, when it detects the presence of an obstacle, reverses and stops gate movement. The FAAC 746 gearmotor performs uniformly, and all commands are supplied by an extremely safe and reliable microprocessor.
Long life
Constant, complete oil-bath lubrication of mechanical components plus assembly in a high resistance pressure-cast aluminium body ensure a very long life.
Irreversible
As the gearmotor is non reversing, no electric locks need be installed and, in the event of power failure, the release device (protected by a customized key) makes it possible to open and close the gate manually.

Ideal for medium transit frequency
Specifically designed for medium transit frequency, the FAAC 615 range is available also with an articulated beam for low ceilings. For rapid opening, the 615 RAPID version is ideal for beams up to 2.5 m in length.
Total safety
Ideal for controlling small and medium private areas, the whole 615 range has an anti-crushing hydraulic safety device, a hydraulic lock to hold the barrier open or closed, manual release by triangular key.
Long term reliability
Use of cutting-edge materials and treatments such as cataphoresis and niploy, plus tried-andtested FAAC hydraulic technology, all combine to ensure long-life.
Designed to house other technological items
The compartment is designed to house both the 615 BPR electronic equipment, specifically designed for this barrier, and other electronic equipment in the FAAC range. The FAAC 615 barrier is already equipped with limit-switches to accommodate use of optional items and anti-vandal valve.